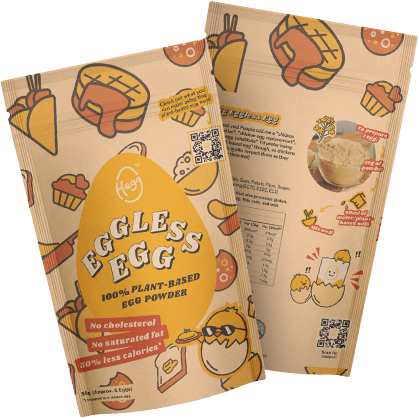 Hegg Eggless Egg is Singapore's plant-based egg (in powder form) that serves as a chicken egg alternative. It can be used for various cooking applications such as baking, steaming and frying. This product has no cholesterol and no added preservatives. It's gluten-free, non-GMO, and can last for more than one year at room temperature.
Allergen-free: Suitable for those with allergies to eggs    |    Vegan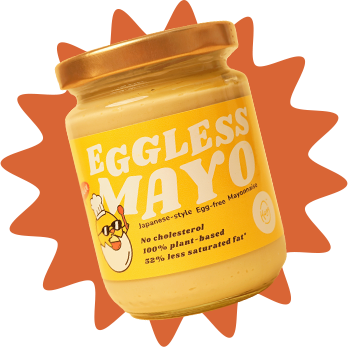 Elevate Your Dishes with the Creamy Goodness of Egg-Free Mayonnaise Made with 100% plant-based ingredients, HeggTM Eggless Mayo offers the umami flavour and creamy texture of a classic Japanese-style mayonnaise you love with lesser guilt!
No Cholesterol
55% Less Saturated Fat* 
25% Less Sugar*